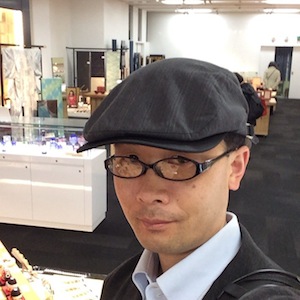 Key
Mr. Ogose Haruo, the owner of the tea plantation, told me about the work he does at his tea garden.
I Love Mountains.
When I was young, I came across the natural farming method, which is the reason why I started making tea.
When I was a university student, I happened to go to a tea farm deep in the mountains of Shizuoka City to help out.
At that time, I had no experience in farming at all, but I felt very comfortable with the work and liked it.
So, I decided to start my own farm around 1992 (about 1992), not only for tea, but also for rice farming, vegetables, and fruits.
I was growing rice for about five years and fruit for about ten years.
As I did more and more, I began to think that I loved mountains.
It was also difficult when the busy season coincided with a wide variety of agricultural products to handle.
So I decided to make tea my full-time job.
Unlike rice and vegetables, which are annual crops, tea is a tree, so it takes a decade to grow.
I wanted to do natural farming, to walk with nature from a long-term perspective.
I also thought that tea cultivation suited me because it made my work hygienic and simple: harvesting, drying, and packing.
In the past, I used to rent a factory facility and do the initial tea processing (the process of steaming, rubbing, and drying tea leaves after harvesting) and finishing (the process of sorting and blending tea leaves to make them taste good so that they can be sold as products) by myself.
However, as the area of tea cultivation expanded and the yield increased, it became difficult for me to do the processing work by myself.
Therefore, we now outsource the processing of our tea to a factory that has obtained organic certification.